Residential
Residential Concrete Design, Rubberized Pool Decks, Stain, Stamp & More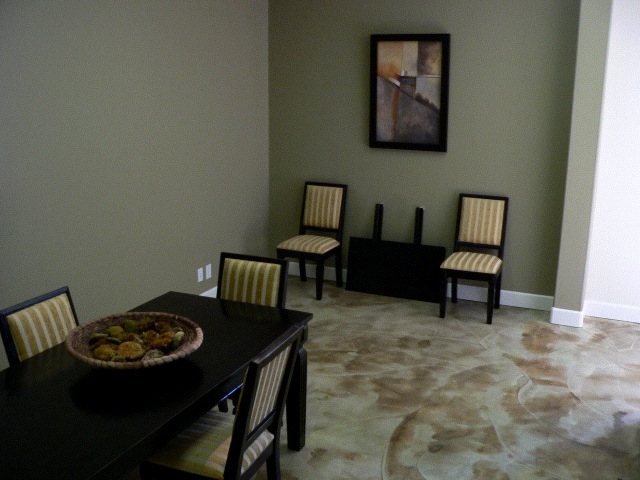 If your looking to add beauty, style and value to your interior concrete or exterior concrete you've come to the right place. We at IZ Creative Concrete have been transforming residential concrete for over fifteen years. From decorative concrete walkways to custom stained living areas, we're a concrete company that has the skills, tools and manpower to get the project done right, on time and on budget.
For a free consult, tap or dial: 916-871-2272
Residential Concrete Service Examples
Custom Residential Concrete Staining
.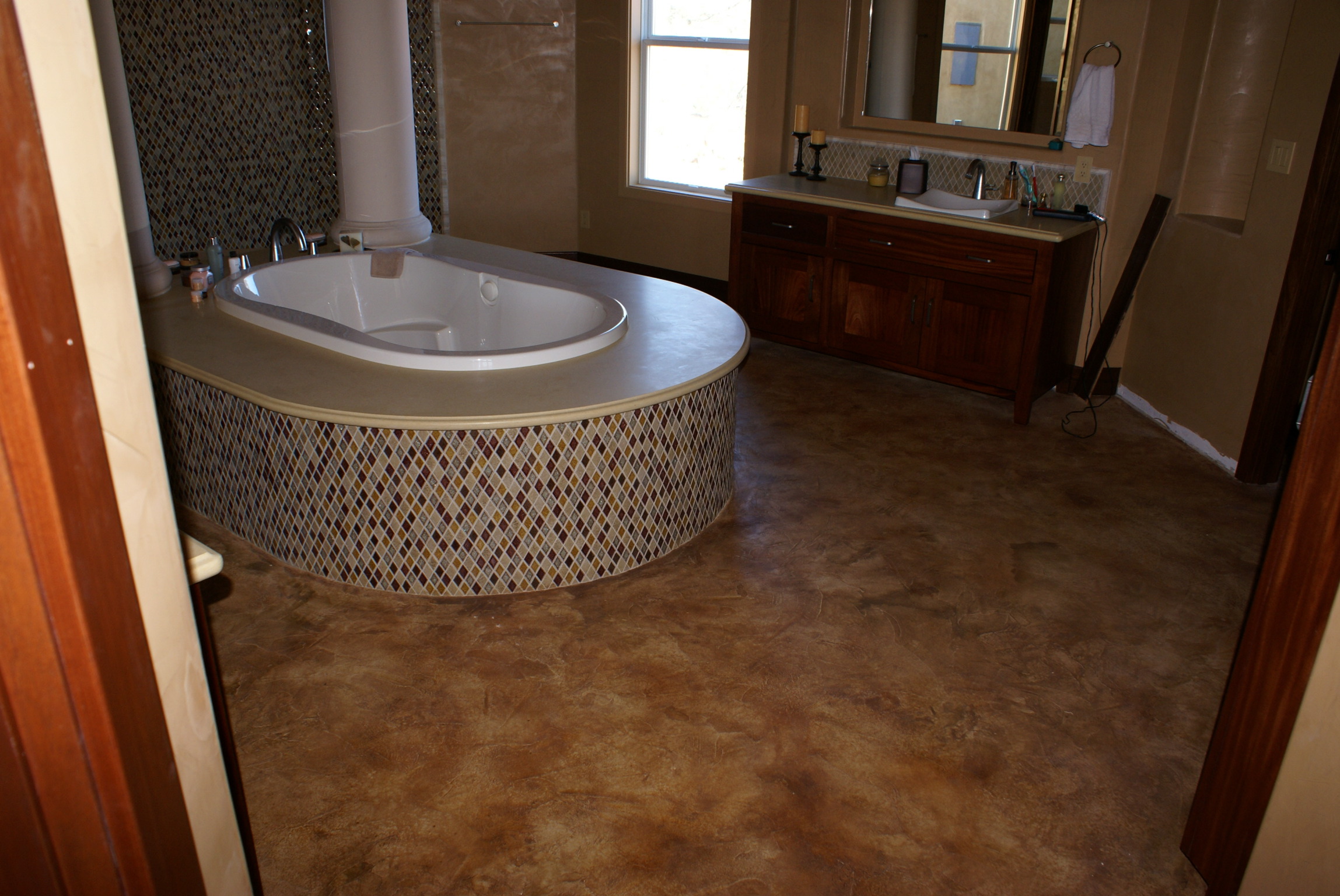 Concrete stains and dyes can be applied to any surface including self leveling concrete and micro-toppings. Unlike concrete paints, stains and dyes blend into the concrete enhancing the surface, not covering it.
The combination of stains and dyes can be used to create custom floors with the appearance of natural stone, or a more vivid appearance with an artistic expression. Once applied the floors can be sealed with water based or acrylic sealers, epoxies and urethane's for a long lasting luster and floor protection.
Call us now for more info & a free quote: 916-871-2272
Residential Concrete Floor Design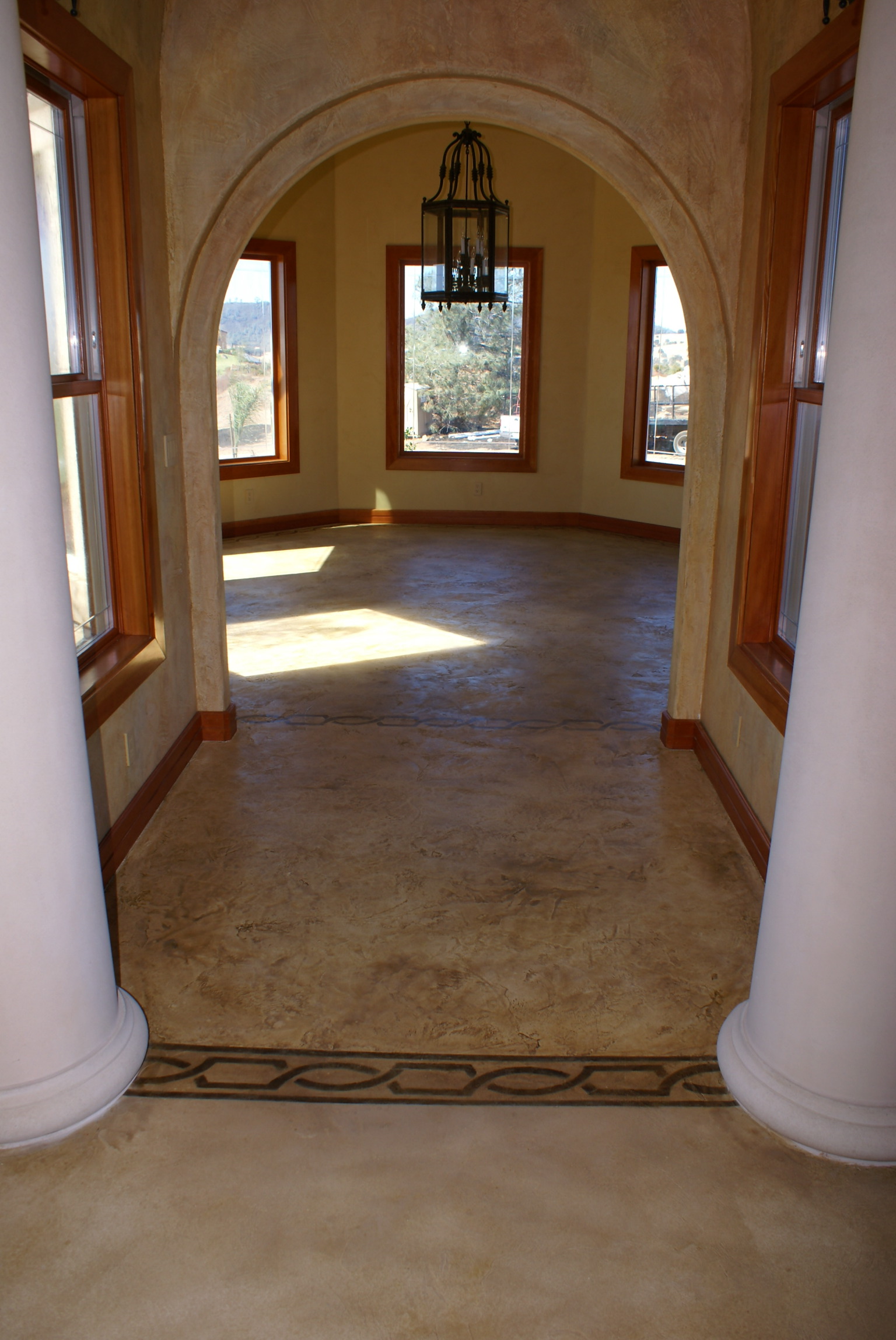 Our unique concrete restoration process saves most concrete by rejuvenating or resurfacing it to look like new, and with our concrete polishing and epoxy coatings your commercial office space or warehouse floor will aesthetically pleasing and virtually maintenance free.
In comparison to the bare concrete floors, a restored concrete floor requires minimum maintenance and offer improved resistance to stains, corrosion and cracks. So why waste your time scrubbing or cleaning your concrete floor?
Our concrete floor restoration is the most beautiful and economical way to protect and enhance any concrete floor.
Contact us for a no cost quote today: 916-871-22
Concrete Pool Deck Services
.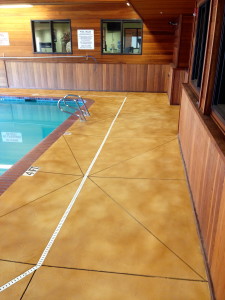 We are custom concrete designers and work with you to create a beautiful decorative pool deck made of a beautiful, long lasting acrylic concrete coating that will compliment any home or landscape.
We can recreate the natural stone appearance of granite, slate or flagstone and turn your existing pool deck into a beautiful outside area that you will want to invite your friends and family over.
Contact us for a no cost quote today: 916-871-2272
Residential Concrete Flooring Services:
Decorative Concrete Walkways, Concrete Driveways, Concrete Bathroom Floors, Concrete Stairways, Concrete  Living Areas, Concrete Staining, Concrete Epoxy, Concrete Floor Coating, Concrete Micro-Toppings, Skim-coating, Concrete Overlays, Self-Leveling-Concrete, Concrete Resurfacing, Pool Decks, Concrete Repair, Decorative Concrete, Concrete Base Coat, Concrete Floor Restoration,Concrete Floor Polishing, Concrete Sealing, Concrete Floor Coloring
Commercial/Retail Concrete Flooring Services:
Concrete Staining, Concrete Epoxy, Concrete Floor Coating, Concrete Micro-Toppings, Skim-coating, Concrete Overlays, Self-Leveling-Concrete, Concrete Resurfacing, Pool Decks, Warehouse Floors, Concrete Floor Protection, Concrete Repair, Decorative Concrete, Concrete Base Coat, Retail Floor Resurfacing, Concrete Floor Restoration, Retail Floor Restoration, Concrete Floor Polishing, Concrete Sealing, Retail Floor Staining, Floor Coloring, Retail Floor Epoxy Coating, Commercial Floor Epoxy
Affordable Residential Concrete Services
Throughout Sacramento And 

The San Francisco Bay
Sacramento Area:
916-871-2272
Sacramento CA, Antelope CA, Auburn CA, Arden-Arcade CA, Carmichael CA, Chico CA, Cameron Park CA, Citrus Heights CA, Colfax CA, Davis CA, Diamond Springs CA, El Dorado Hills CA, Elk Grove CA, Fair Oaks CA, Florin CA, Folsom CA, Foothill Farms CA, Fresno CA, Galt CA, Gold River CA, Granite Bay CA, Grass Valley CA, Jackson CA, Lincoln CA, Lockeford CA, Lodi CA, Loomis CA, Mantica CA, Marysville CA, Modesto CA, Newcastle CA, North Highlands CA, Orangevale CA, Oroville CA, Placerville CA, Rancho Cordova CA, Red Bluff CA, Rocklin CA, Rosemont CA, Roseville CA, Sacramento CA, Stockton CA, Tracy Ca, Vacaville CA, Visalia CA, West Sacramento CA, Woodland CA, Yuba City CA
San Francisco Bay Area:
415-843-4101
Antioch CA, Berkeley CA, Concord CA, Daly City CA, Fairfield CA, Fremont CA, Hayward CA, Napa CA, Livermore CA, Richmond CA, Rohnert Park CA, Santa Clara CA, Santa Rosa CA, San Francisco CA, South San Francisco CA, Sunnyvale CA, Vacaville CA, Vallejo CA, Walnut Creek
Learn more about decorative concrete
Back to concrete